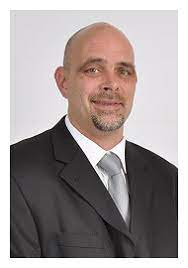 With a soft spoken demeanor that belies a formidable legal mind and a witty intellect, Morne Stevenson is a highly qualified lawyer who holds a B.Proc and LLM Degree from the University of Pretoria, where he also went on gain a Certificate in Advanced Labour Law.
Having completed his articles at Van Huyssteen's Commercial Attorneys in 1998, he spent close to ten years with the company, becoming a Partner in Commercial Litigation in 2002.
During his time with the Van Huyssteen's he was involved in various high profile commercial litigation matters which included matters before South Africa's Competition Tribunal as well as cross border litigation matters. Morne was also involved with various mergers and acquisitions in countries such as Cyprus, Ghana, Namibia, Botswana, Zambia, Malawi and Tanzania, and during this time he gained a wealth of experience and a fine understanding of the legal systems of these countries.
In 2008, having achieved all his objectives in his current environment, Morne bid a fond farewell to Van Huysteens and joined the Payment Solutions Groups where he is involved in, inter alia, setting up the corporate structures of both groups, drafting various high level commercial agreements and ensuring compliance. He is currently the Group Legal Officer, and as such is a key member of PSI's executive management team.
With an abiding respect for the rule of law and the inherent value of legal regulation, Morne is dedicated to PSI because he feels that the services it provides for 'unbanked' or 'under-banked' populations to access money and products that they may never have had the opportunity to engage before, is vitally important.
Further, Morne holds a firm conviction that good governance, which PSI strongly supports, will bring untold benefits all stakeholders involved in business across emerging markets, from consumers to corporate clients and beyond.
An avid 'catch and release' fisherman, Morne enjoys travelling, especially to the coastal country of Mozambique where opportunities to enjoy his hobby are abundantly available.
Morne Stevenson – Group Legal Officer