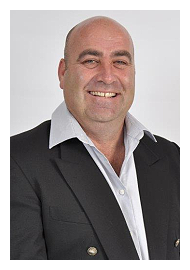 RIAAN SWART
Serial financial services technologist entrepreneur Riaan Anton Swart is a highly successful businessman whose portfolio spans mining, construction & finance.
Riaan co-founded and listed Blue Financial Services on the Johannesburg Stock Exchange. He spearheaded it's international strategy and opened ten African markets before leaving to Payment Solutions International.
Understanding that the most complex problem facing emerging markets today is the lack of total financial inclusivity and the total cost of credit to the consumers, therefore Riaan is proud of being the founder of Payments Solutions International which is a FinTech Company changing the unsecured lending market in Africa through technology.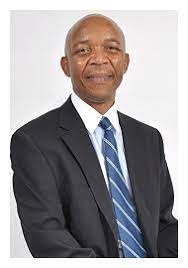 COLLINS KHUMALO
Payment Solutions CEO Collins Khumalo's stellar career with Naspers subsidiary MultiChoice which ended in 2013 when he chose to pursue new business challenges, speaks volumes about his qualifications, remarkable expertise and corporate knowledge.
During his time with the high profile organization he held several key management positions, top among these, his appointment as CEO of MultiChoice Africa (2009 – 2012) and CEO of MultiChoice South Africa (2012 – 2013). Previously he was the Managing Director of MultiChoice Nigeria (2005 – 2008), General Manager for MultiChoice Botswana (2003 – 2005) and the Director for African Development at M-Net and SuperSport.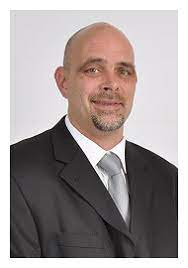 MORNE STEVENSON
With a soft spoken demeanor that belies a formidable legal mind and a witty intellect, Morne Stevenson is a highly qualified lawyer who holds a B.Proc and LLM Degree from the University of Pretoria, where he also went on gain a Certificate in Advanced Labour Law.
Having completed his articles at Van Huyssteen's Commercial Attorneys in 1998, he spent close to ten years with the company, becoming a Partner in Commercial Litigation in 2002.
---
PSI History
Payment Solutions International was founded in 2008. The biggest challenge is the poor access to information and the lack of trust between the Lenders and Borrowers in the market that tilts the power to credit providers.
The PDMS tool was designed with a view to improving information symmetry thus make sure that the employee's salary becomes an asset that he/she can use to improve his/her life. In the seven years that have followed its launch, the company has invested extensively in developing and honing its technology, to ensure that it can deliver an efficient, reliable service to its clients. During this time, the team responsible for the Payment Deduction Management System (PDMS) have also increased their staff complement, bringing on board the talents of senior executives and IT professionals to strategize innovations and improvements to both the product and the company.
These individuals are widely traveled across emerging markets, each committed to better understanding these markets and the unique challenges inherent in each, an effort that allows PSI to combine best practice protocols, international standards and environmental realities professionally and powerfully.
Executives