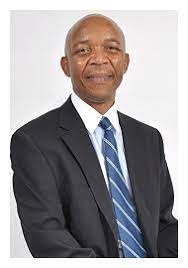 Collins joined PSI in April 2014, where his extensive Africa management experience stands in him in good stead in helping to drive the PSI expansion across the continent while speaking directly to his driving passion to make a difference in people's lives.
He is confident that PSI offers the right product at the right time, which allows for structured debt to be effectively managed and responsibly leveraged to provide low and middle income individuals the opportunity to create wealth for themselves and their families while laying the foundation for a better future
Given that he has both lived and worked in the hugely divergent markets of South Africa, Nigeria, Botswana and Mauritius, Collins is convinced that understanding the unique problems and opportunities available in each African country, and being cognizant of the differences between them is vital to creating an impactful African business.
This complexity, set against the powerful idea that this is 'the African century', was one of the key reasons for Collins' joining the PSI team, a move he is convinced allows him to make a vital contribution to moving the continent forward as it works to create long-lasting financial and developmental institutions, ultimately giving Africans more control over the African economy.
An outspoken advocate of policies that drive wider financial inclusion in which more Africans have access to reasonable credit, Collins' believes that the PSI Payroll Deduction Management System will facilitate such access in a planned and sustainable manner, which ultimately has the power to transform their lives.
Further, he believes that financial inclusion will be the catalyst for the creation of other services and businesses, thus transforming the broader business landscape as well. He cites the case of buying a house as a prime example of where the PSI system offers real value – allowing an individual with no previous access to a mortgage to buy their own home, the opportunity to now seek one and gain the other. This in turn should gives rise to secondary industries in the insurance and construction sectors, which again serves to grow the market in its entirety.
Collins Khumalo – CEO – PSI Africa